What's cooler than cool? Liquid cooled! New electrolyser variant & much more
March has arrived and we're truly in action mode, shipping modular electrolysers around the world, making a brand-new product variant and getting all sorts of projects running with our customers and partners. But we can still stop to take a
March 7, 2023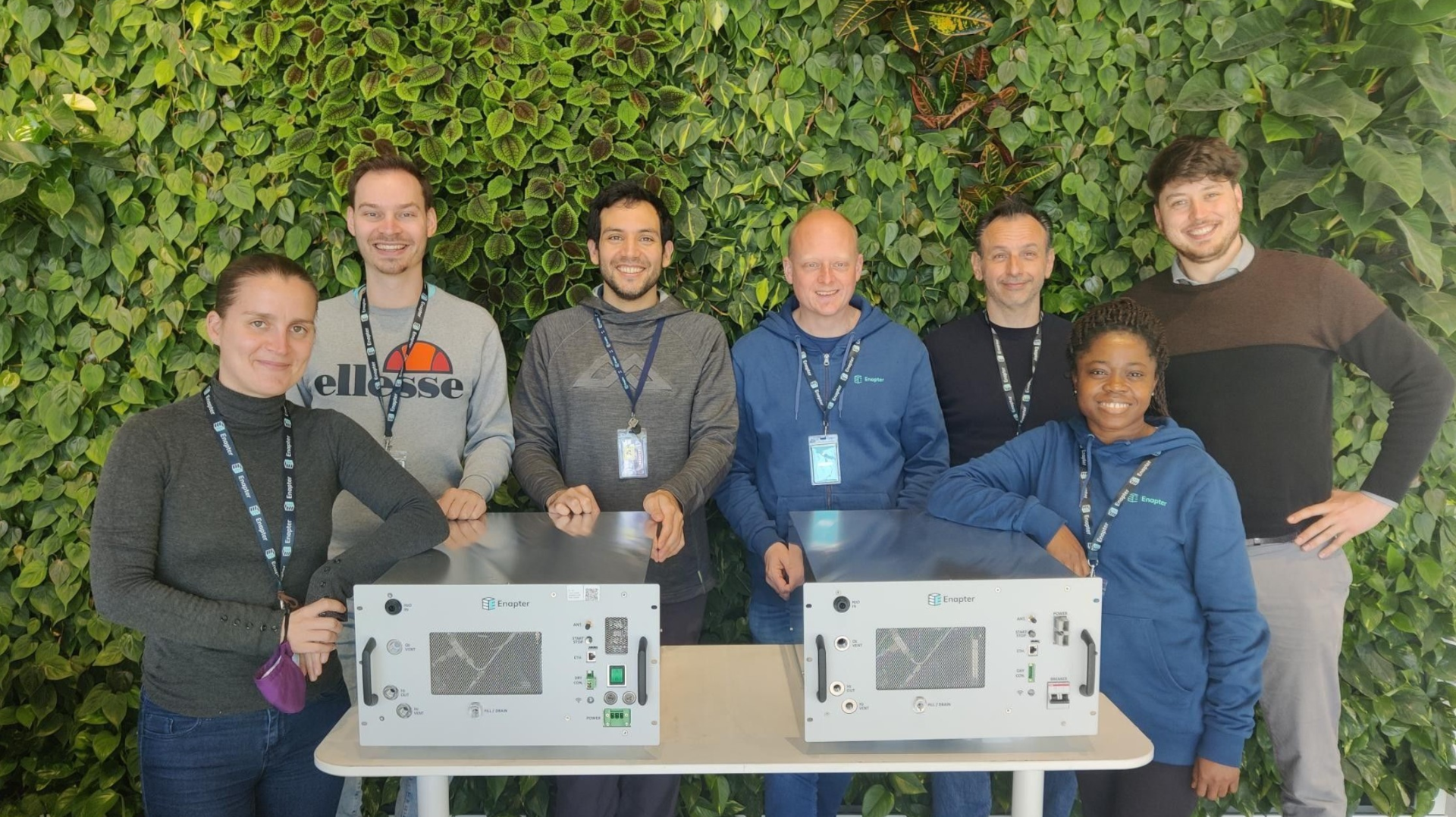 March has arrived and we're truly in action mode, shipping modular electrolysers around the world, making a brand-new product variant and getting all sorts of projects running with our customers and partners. But we can still stop to take a few minutes to share a rundown of the action, so here we go: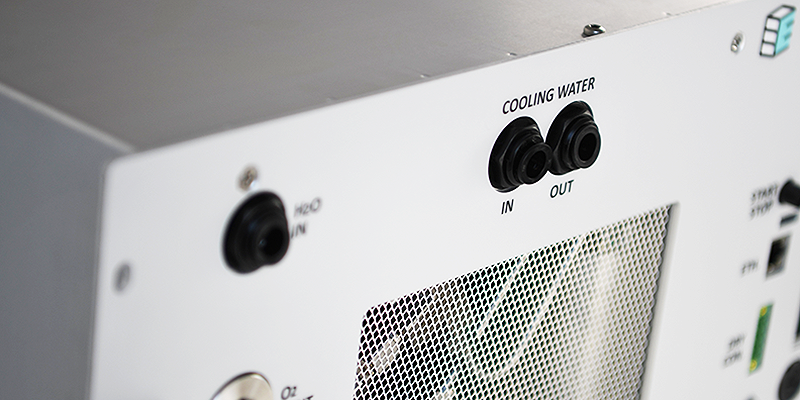 Liquid-cooled AEM Electrolysers are live
Last week we were very happy to announce the production start of our AEM Electrolyser EL 4.0 Liquid-Cooled (LC) product variant. The EL 4.0 LC enables the direct connection of an external cooling system to optimise thermal management and make efficient use of waste heat.

It's particularly suitable for spaces where, due to external conditions, sufficient cooling by means such as exhaust air systems is not possible – and where customers wish to use the waste heat more efficiently.
Read more about our latest product variant in the EL 4.0 LC press release and find more technical details in our handbook.  
Depending on order size, our current lead times range from average 2 to 12 weeks from receipt of order. 
So take the first step towards a sustainable future today and request a quote for an AEM electrolyser now:
New customers from France to Taiwan
In the meanwhile, sales of our AEM Electrolysers have taken off around the world, with fresh deliveries of EL 4.0 devices made to customers old and new – including 135 of them sent to France and Taiwan.  
 
To find out about these new international clients and partners, check out our recent media release here.
FC Expo Japan preview; RE+ Northwest  recap 
A quick reminder to our SE Asia/Pacific partners and potential customers: FC Expo in Tokyo is coming up from March 15-17. Make sure you book your meeting with our sales team in advance – don't miss out! 
 
We also had a great experience at the RE+ Northwest energy event in Boston, where our colleague David took to the stage to speak about our green hydrogen solutions. Attracting great interest – with standing room only – his speaking slot also led to an invitation for a microgrid demonstration featuring our EL 4.0. See all of our upcoming event dates here.
Launching SE Asia's first H2 learning centre
Last month we were excited to launch Southeast Asia's first green hydrogen learning centre, together with our partners the German Agency for International Cooperation (GIZ) GmbH and Chiang Mai University's Energy Research and Development Institute of Nakornping (ERDI).
The knowledge hub in Chiang Mai, Thailand will consist of a training centre developing and offering hands-on courses using state-of-the-art technology, and a unique green hydrogen demonstration site.   
 
Simon Rolland, Energy portfolio Programme Director, GIZ – "This project will not only provide a training ground for future project developers, but also serve as a model that showcases the viability of green hydrogen systems. With the combined efforts of CMU, Enapter, and GIZ, we are bringing together a wealth of knowledge and expertise that will make Chiang Mai a hub for innovation throughout Southeast Asia." 
Find out more in the press release
Repowering wind turbines and green hydrogen
In Germany, the EEG "wind power" subsidy is expiring after 20 years. But imagine: Your old wind turbine is at its forecasted end of life but still running. Can you keep it operating economically with green H2? 
 
We explored this idea in a popular LinkedIn slideshow – and it's not just relevant for Germany! 
 
Investigate it here and follow us for more Enapter content
A message from the support team
Setting up a new project comes with many questions. That's why we try to provide you with as much information as possible in advance – in line with one of our core values: Transparency.
So, if you have questions about the operation of our electrolysers and how to integrate them, you can find detailed documentation in our online handbook, e.g.:
You'll also find a detailed Knowledge Base on our AEM Technology and technical integration details.  And if these resources cannot answer your questions, we also have an experienced support team at hand that can help you with all topics around the installation of our devices. Just get in touch with your Enapter key account or sales representative or place your technical question via our contact form.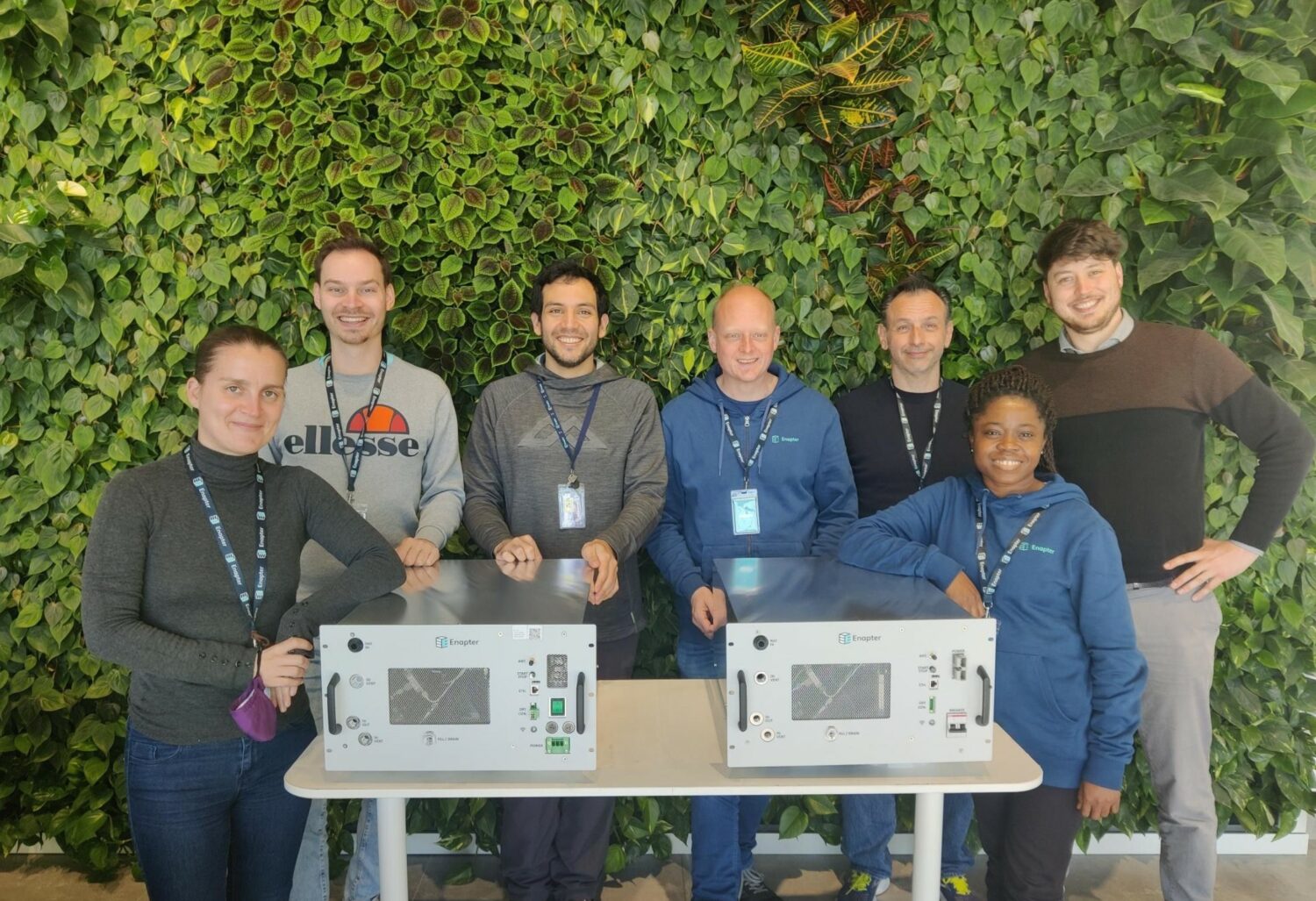 "We will do our utmost to follow up with your enquiries and assist you with your devices. Our goal is to help your journey to a more sustainable future with Enapter systems and would like to thank you for choosing us as your companion."
Enapter Support Team
Thanks for reading, and please share this newsletter with anyone you think would appreciate it!  
All our best, 
The Enapter Team