National Geographic – The Earthshot Prize winners have been announced – here's what happens next
The winners of the prestigious environment prize – announced in October – answer five questions about the future of their ideas, and of our world.
November 5, 2021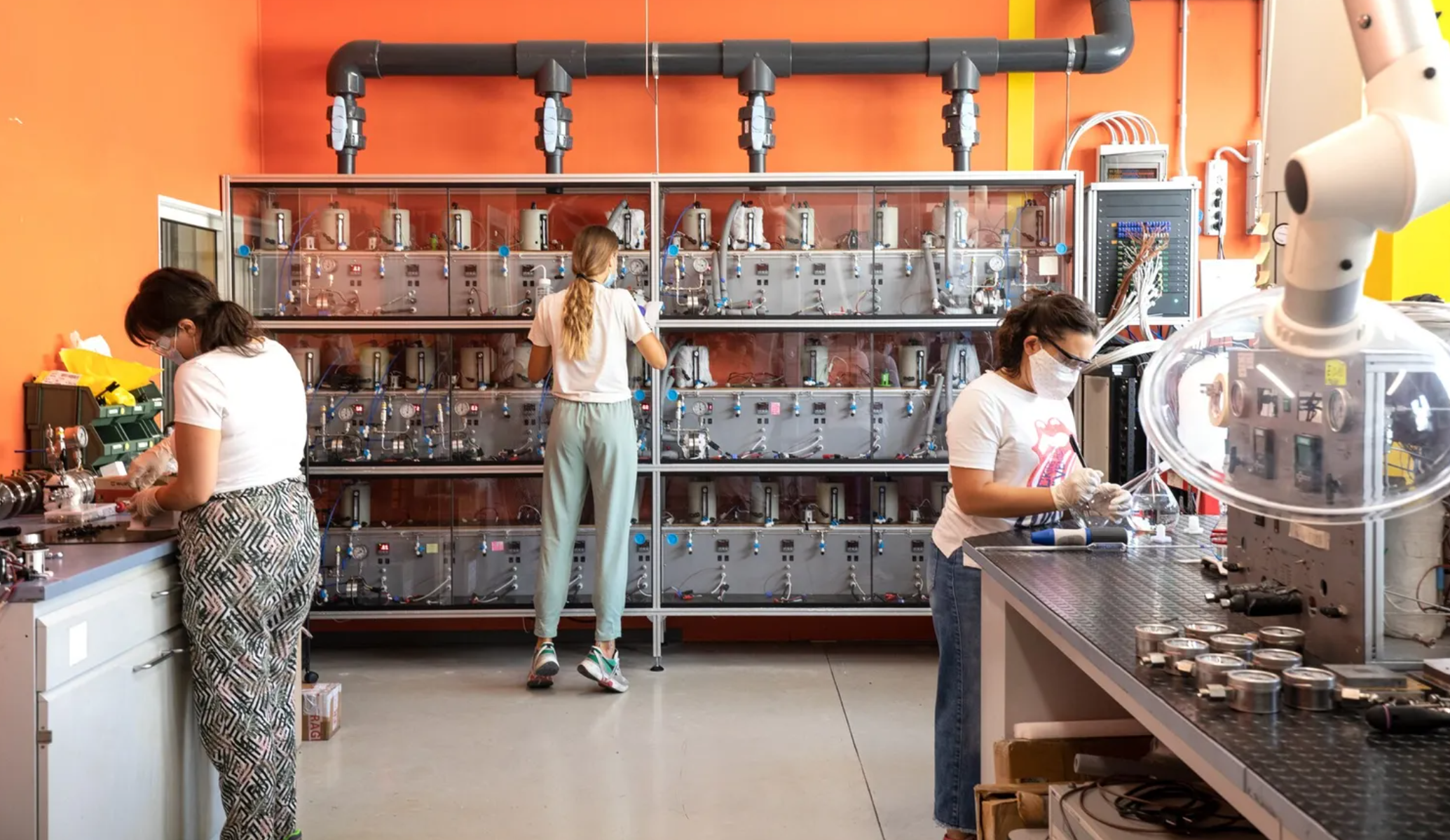 ON OCTOBER 17, at a ceremony at London's Alexandra Palace, five awards of a million pounds were given to five ideas – ideas that had convinced judges they had the potential to help save our world.
Selected from 15 finalists, the five winners of the inaugural Earthshot Prize had demonstrated that investment in their solutions to tackle five of our world's most pressing environmental problems – 'Earthshots' – could have a meaningful impact when mobilised at scale. 
Ranging from coral bioengineering to the policies of an entire city, here the winners of the 2021 Earthshot Prize answer five questions about how their ideas will translate into impact to help reverse human impact on our planet.
Earthshot: Fix our Climate
Vaitea Cowan, Co-Founder, Enapter – maker of the AEM Electrolyser
AEM Electrolyser, manufactured by Enapter, is a microwave-sized device that uses renewable energy to obtain hydrogen from water using a process called anion-exchange membrane (AEM) electrolysis. This can be then be used for a range of domestic applications, and stacked for heavier industrial usage, with the aim of cutting carbon output in electricity production.
Congratulations – you've won the most prestigious environmental award in history. What's your next move? 
First, hire more people! Our goal is to drive down the cost of green hydrogen to rapidly replace fossil fuels. To do this, we're scaling up the production of our AEM Electrolysers and need many new colleagues to help us. Second, scale up production! We're building the Enapter Campus in Germany: it's planned to go into initial operation by 2023, mass producing electrolysers with 100% locally-generated renewable energy. We want to show that renewable energy tech can be scaled up without environmental trade-offs.
Tackling climate change one idea at a time must feel daunting. What do you hope your win will inspire? 
We hope it can inspire action. Our team works under the principles of urgency, simplicity, and transparency as these are what we need to rapidly have an impact. Great things can happen when a team of dedicated people come together to develop an idea in the fight against climate change, and we saw many such inspiring teams in the Earthshot Prize. We have the solutions to repair our planet, so let's not waste any time.
(Related: 26 changemakers fighting for the planet.)
What is the most important lesson you've learned? While we need to urgently fight climate change, the act of doing so takes endurance. We have achieved a lot since starting Enapter in November 2017, and we still have some ground to cover towards meeting our objective: making green hydrogen cheaper than fossil fuels. While we will get there towards the middle of the decade, we need to make sure that we take the time to rest and recover along the way to be able to keep going. Change does not happen overnight and since we believe the AEM electrolyser will be critical in repairing our planet, we need to make sure we're ready for the long run.
Do you think the past two years have changed people's relationship with the planet?
Ultimately, I think it has changed the way many of us view the planet, its health, and our own health: We value all these things much more than before. Despite the tragic consequences of COVID-19, it has shown us that if there is a will there is a way. We accelerated our pace of change in adopting new technologies in health and digitalisation of work processes. We can do the same in adopting clean energy solutions.
If you could ask the world to do one thing, what would it be? 
I wish I could ask the world to wake up to the unique opportunity we have. There has never been a better time for positive change. We have all the tools and solutions to phase out fossil fuels. At Enapter, our aim is making green hydrogen affordable for all. Low cost and accessibility will empower people to unlock decentralised green energy solutions and carbon-cutting business models that were previously impossible. Let's go!
Read the full article here
Written by Simon Ingram