Hydrogen Microgrid Costs Now Cheaper than Diesel
New figures reveal that 100% renewable microgrids are more economic to run
June 22, 2020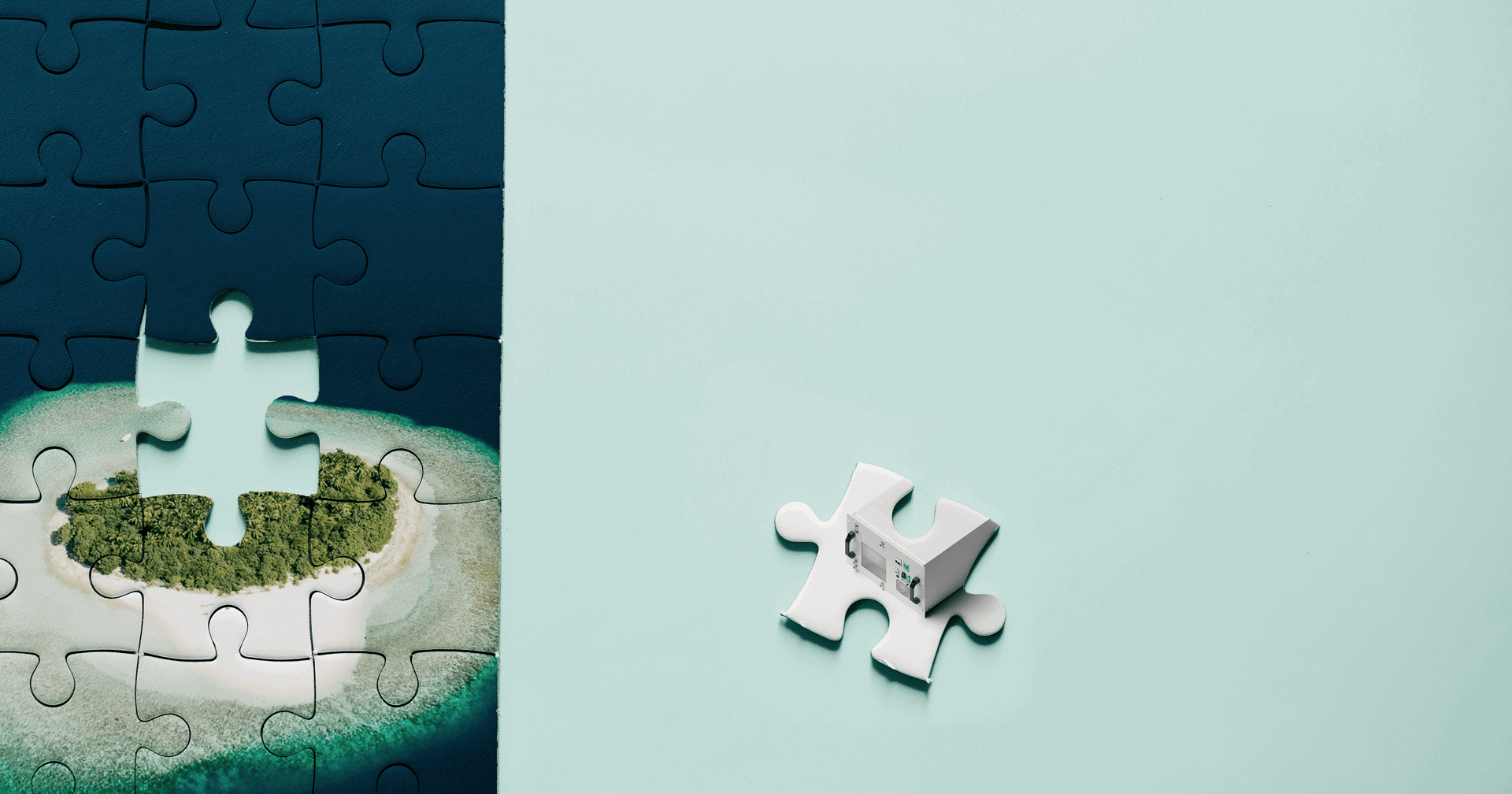 Berlin (June 23, 2020); Enapter's latest findings indicate that 100% renewable microgrids are more resilient and economic than diesel. The company has been researching the feasibility of using hydrogen within microgrids in a bid to replace fossil fuels with carbon free alternatives. With resilience of the economy in the spotlight post-covid, the new figures lend support to clean energy systems of the future. Diesel's reputation of being cheaper no longer stands.
In a recent briefing, Enapter outlines how diesel generators can be replaced with green hydrogen in both existing and future built microgrids. Instead of curtailing and effectively wasting excess solar and wind, the valuable resource can be turned into green hydrogen to achieve seasonal storage needs in a 100% renewable microgrid setup. While hydrogen microgrids have blatant environmental advantages, there has been a question mark over their economics. The new statistics indicate that the cost of operation, fuel and logistics is what makes diesel expensive. Meanwhile prices of hydrogen and equipment are dropping and will continue to do so, further strengthening the economics. Looking at both current and average 2019 oil prices, the numbers confirm that using hydrogen for energy storage is cheaper than diesel when excess renewable energy can be used.
Visait Hansaward, the Managing Director of Blue Solar Co. Ltd is co-developing the first green hydrogen powered microgrid on Koh Jik island in Thailand: ''Seeing the economics work out positively can enable the transition to a completely carbon free setup on Koh Jik," said Hansaward. "Breaking the cost barrier associated with hydrogen is what we needed to replace diesel and fulfil a 100% green solution." Hansaward is convinced it could act as a blueprint for similar projects in other countries.
The German Energy Agency (dena) has been a longtime advocate of green hydrogen, not just in Germany but internationally. Dena CEO Andreas Kuhlmann believes that the findings are a breakthrough, insisting that "breaking diesel economics in off-grid settings is a big thing. The effects will extend far beyond the island, paving the way for green hydrogen to be deployed both on and off-grid."
With hydrogen being a core focus of post-covid stimulus packages, such findings coming to light are set to pave the way even more for zero emissions power. As well as being ecological, hydrogen microgrids are efficient, resilient and economic. Infrastructure and pricing are no longer barriers.
Read the full article here.

About the contributors
Enapter is an award-winning company. It manufactures highly efficient, modular hydrogen generators using Anion Exchange Membrane (AEM) electrolysis. Its core technology has a 10 year proven track record. It is the foundation for the unique low-cost, compact electrolyser. They are used internationally in industries like energy, mobility, telecommunications, heat and more. Enapter has offices in Italy, Germany, Thailand and Russia. Enapter plans to open its office in Japan in 2020.
Blue Solar is a Thai company focusing on renewable energy business. Blue Solar Group has developed residential solar rooftops, several single digit megawatt farms and is working on delivering a 35 megawatt solar installation in combination with a 36 megawatt-hour energy storage system. They are especially interested in off-grid and microgrid renewable energy project development, as it would make electrification in rural or isolated areas possible and significantly increase people's living standards.
The German Energy Agency is the competence center for energy efficiency, renewable energies and intelligent energy systems. As the "Agency for Applied Energy Transition", it contributes to the Federal Government's energy and climate policy goals. For more info, please visit dena website.
Contact
Vaitea Cowan, Head of Communications: vaitea@enapter.com (+49) 030-339-413-80.