H2 View – Enapter Opens New Office Ahead of Electrolyser Mass-Production and R&D Facility
By Molly Burgess, for H2 View
February 25, 2021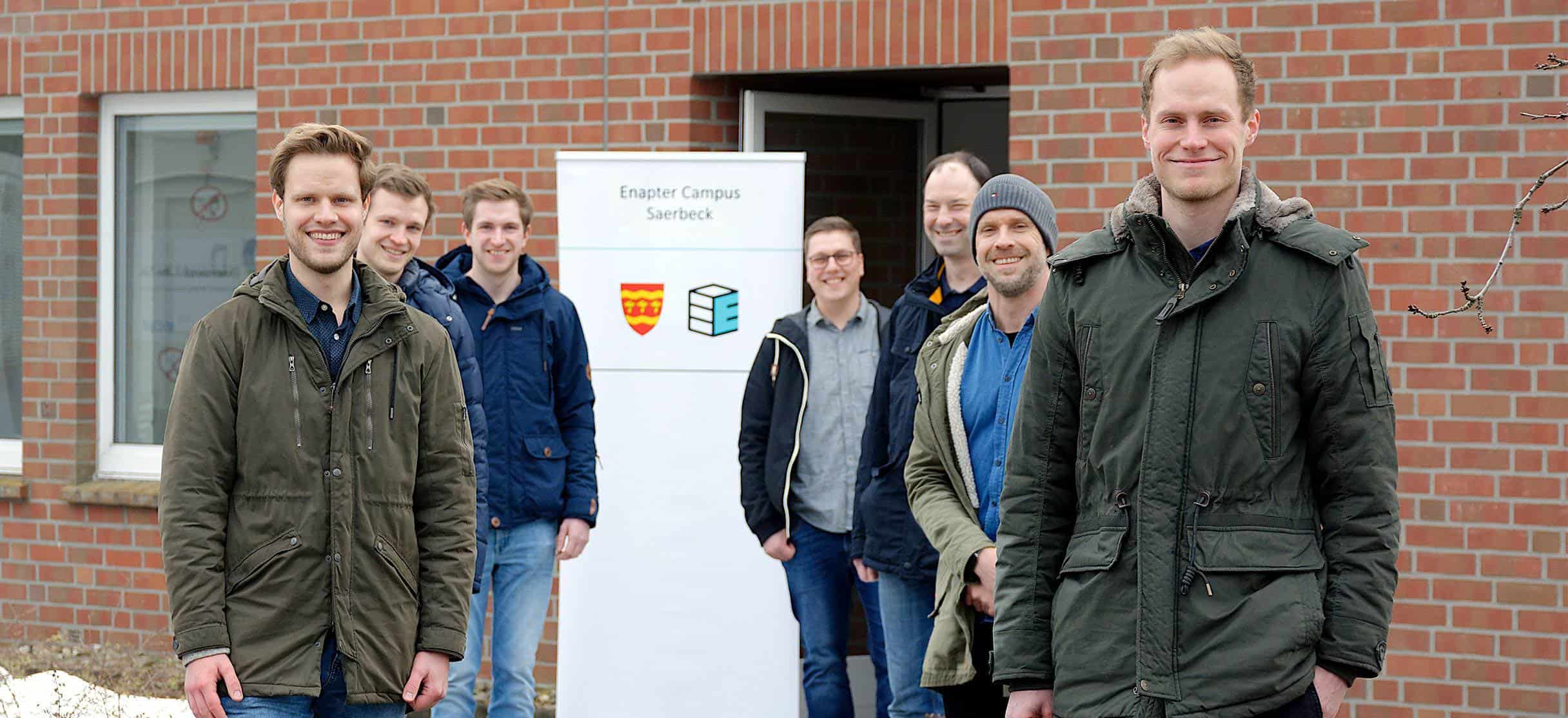 Hydrogen technology specialist Enapter has opened its first North Rhine-Westphalia office in anticipation of its coming Enapter Campus, a mass-production site and R&D facility.
The company today (25th Feb) confirmed the news, stating that once fully operational, its Enapter Campus will be about to produce more than 100,000 anion exchange membrane electrolyser modules per year.
Up to 300 staff are expected to be employed at the Campus and the first of these are already working from Saerbeck's Energiepark, in office, R&D and production space belonging to FH Münster University of Applied Sciences.
Preparation for the mass-production facility is picking up speed, with Enapter awarding the general planning contract to the construction firm GOLDBECK 2 weeks ago.
"We're excited to officially arrive in Saerbeck to start scaling up production of modular green hydrogen technology," said Sebastian-Justus Schmidt, Enapter Co-Founder and Chairman.
Link to article here.
Written by Molly Burgess.