September 2022: Back into action with global events, our green hydrogen TED talk and Multicore news
We're bursting into September in action mode with a tonne of news, Enapter reads and upcoming events, so let's get straight into it.
Settembre 6, 2022

Dear friend of Enapter,

We hope that this message finds you rested after a well-deserved break – or still powering on in all your endeavors if it hasn't been holidays for you. As for us, we're bursting into September in action mode with a tonne of news, Enapter reads and upcoming events, so let's get straight into it.
Enapter's TED Talk Online This Week!
You may have seen that our co-founder Vaitea Cowan took to the big TED stage in Vancouver in April… And now her talk on green hydrogen's potential to replace fossil fuels is due to go live this Thursday, September 8. Follow us on LinkedIn and Twitter to watch it as soon as it's out – or keep an eye on our website blog where we will also share some details about the background story.
AEM Multicore Development Update
Development of our Megawatt (MW) scale AEM Multicore is progressing strongly; we're now building out the first container for the prototype, which we expect to be online by the beginning of 2023. In the meantime, our AEM stack string testing continues, with an effective production time of ~600 hours until now. And finally, you can see the full control solution in this video with our partner Phoenix Contact who also have filmed our test system recently. The outcome will be shared soon.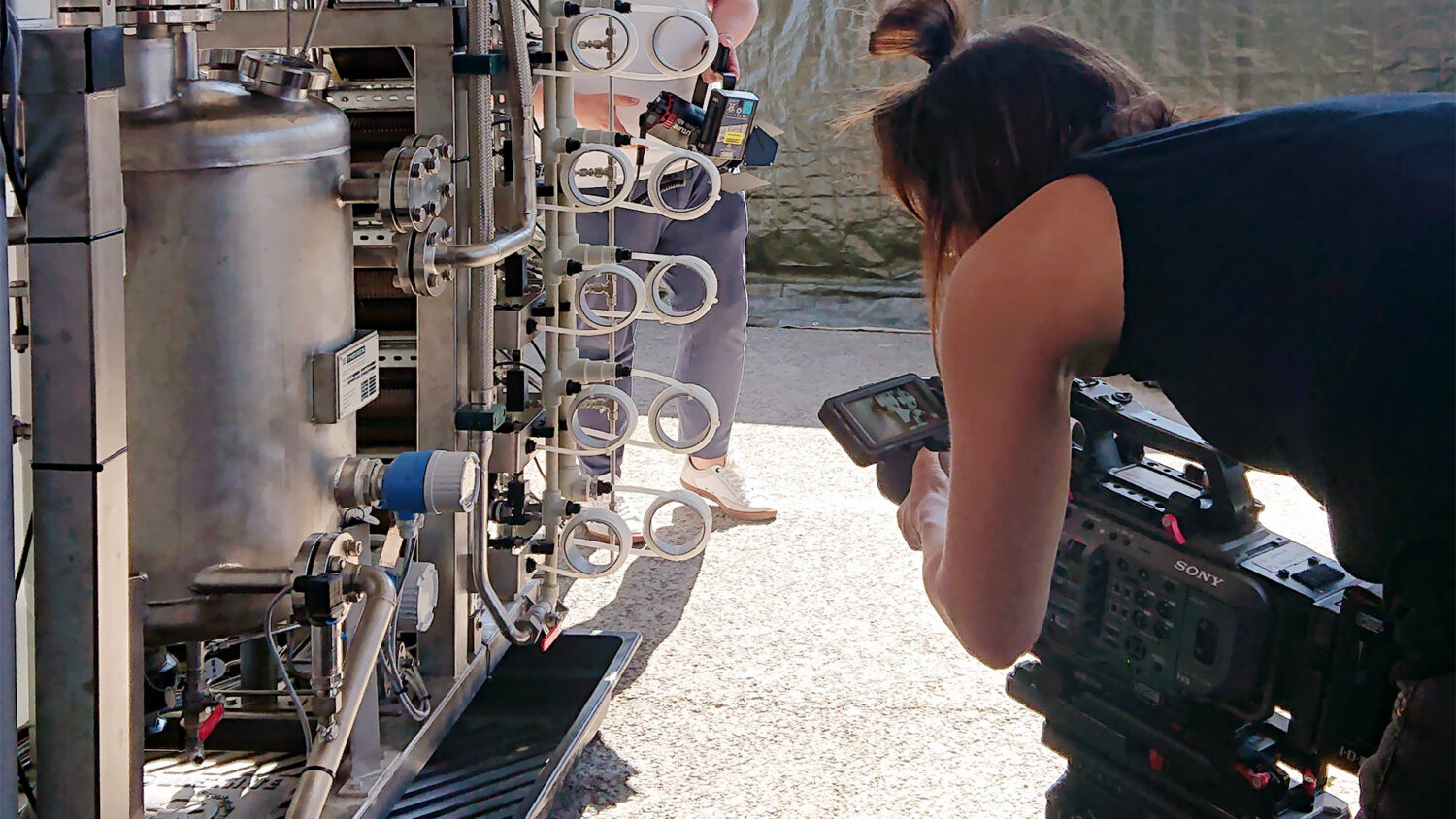 If you're interested in securing one of the first generation AEM Multicores for deployment in 2023, make sure you get a non-binding quote before it's too late!
Meet Our new Supervisory & Advisory Board Members
In August, Enapter expanded both its Supervisory Board and its Advisory Board. The new faces are:
Former Bosch executive Uwe Raschke, who joined the Advisory Board, bringing extensive global business leadership experience as Enapter progresses in scaling up AEM Electrolyser technology to supply markets worldwide.
Prof. Dr.-Ing. Christof Wetter, who was elected to the Supervisory Board and has been a professor at the Department of Energy, Buildings, Environment at Münster University of Applied Sciences since 1999.
Phi Suea House, The Enapter Story
Behind each company is a story. More and more people are becoming aware of Enapter's mission and the action we're taking to fulfil it. But fewer know the full, fantastic story of how Enapter came to be.

That's why we've finally shared the full story – and how it almost didn't come about 😱 – in a new blog post.
Meet Us in California, India & at Other Events!
The coming months are packed with exciting renewable energy events, with Enapter attending RE+ 2022 in Anaheim, California in two weeks' time and Renewable Energy India Expo 2022 at the end of September.

If you or your contacts would like to talk with our team, make sure to book a meeting now to avoid missing out!

We also wanted to make it even easier to join us and our integrator partners at events near you. That's why we've created a new events page, where you can find out exactly where to meet us, from Kulmbach to Istanbul!
Subscribe to our press, software or business update newsletters
Finally, we'd like to invite all readers to update their newsletter subscription options. We're very happy to have you here with us for the regular Enapter Newsletter, but if it suits you, you could also sign up for our quarterly Software newsletter, our quarterly Business Update or be the very first to get our Press Mailings!
Please feel free to share this newsletter sign-up with anyone you think could benefit from it!
All our best,
The Enapter Team