MaschinenMarkt – Enapter Campus Will Make Green Hydrogen Affordable
A new electrolyzer production facility is being built in the climate community of Saerbeck. With the award of the general planning contract to Goldbeck, the project is now rapidly moving forward.
Febbraio 12, 2021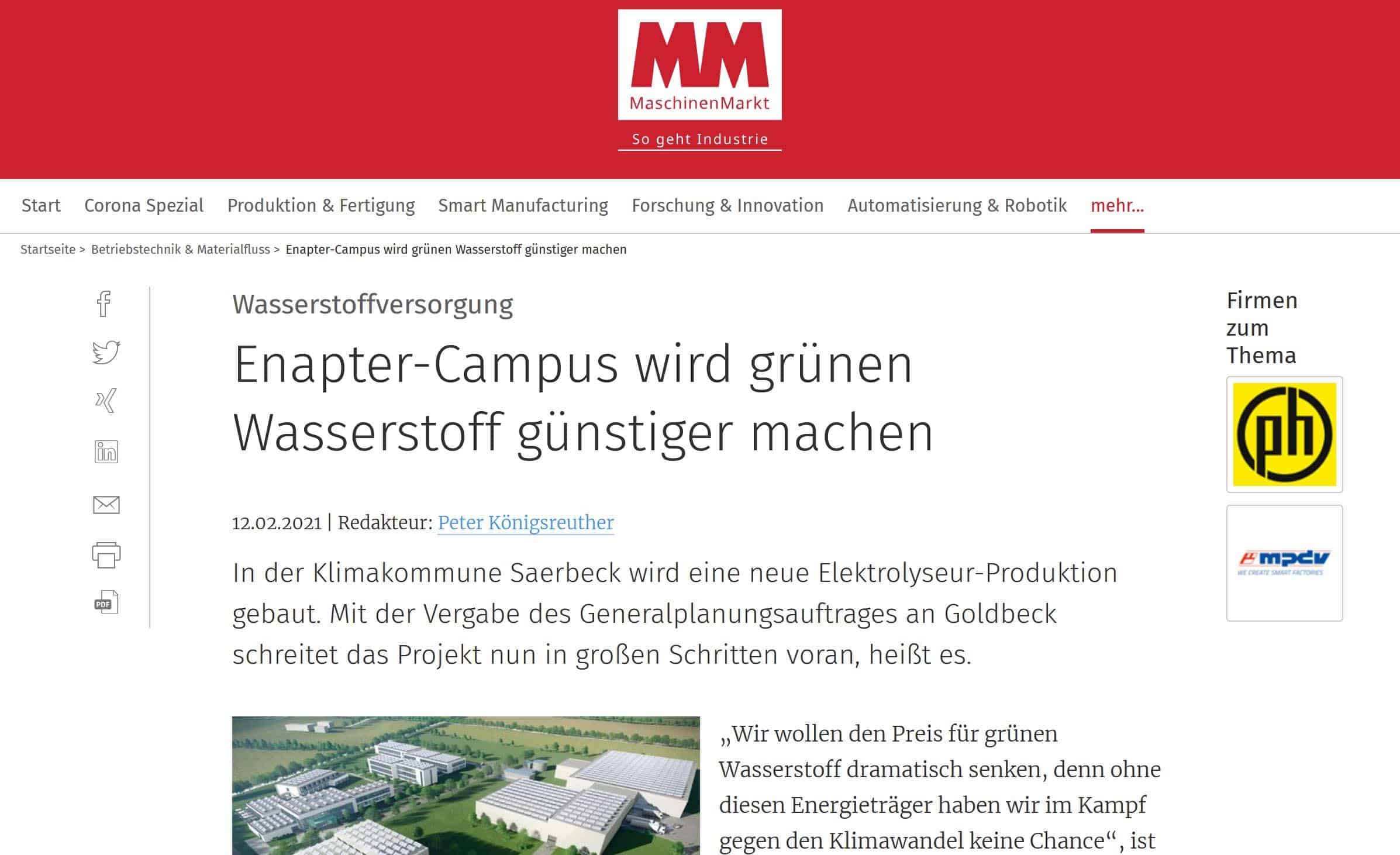 "We want to reduce the price of green hydrogen dramatically, without this energy carrier we have no chance in the fight against climate change," Sebastian-Justus Schmidt, Chairman and CEO of Enapter, is convinced. The climate community of Saerbeck is seen as an ideal location to advance this vision of a product that can fight climate change. And the contractor, Goldbeck, looks back on many years of experience in the planning and implementation of state-of-the-art office and production sites. Everyone seems to agree – it's a good fit! Saerbeck is part of the international network of Climate Smart Municipalities and is a competence center for renewable energies.
Read the full article here (German only).