Get the most green H2 from intermittent renewable energy
The AEM Multicore uses many electrolyser cores for a more resilient & reactive system that runs at optimal efficiency no matter the load applied. Save money compared to similarly-sized PEM electrolysers while maximising H2 production with industry-leading flexibility for fluctuating energy.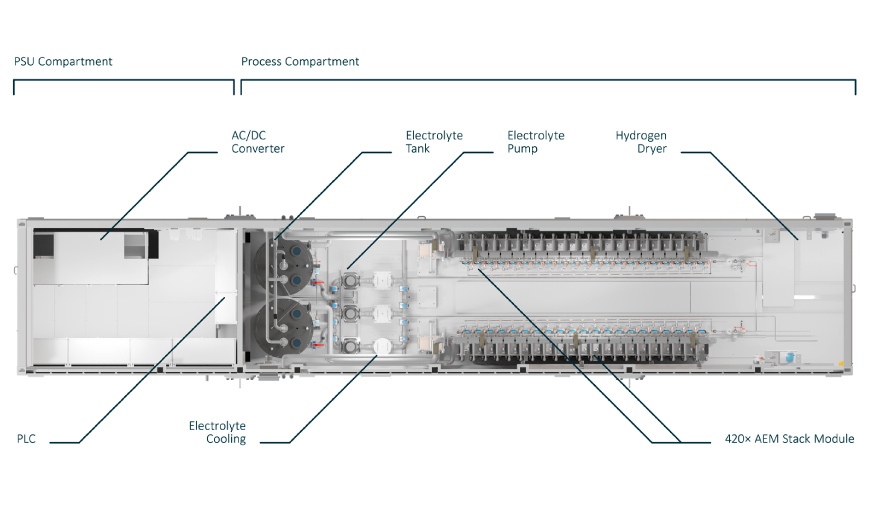 Ready when you are
Quick set-up with our containerised solution
Deploy MW-scale green hydrogen without the wait. This ready-made electrolyser offers you quick and easy setup so you can get on with making and using your green gas. It's designed to unlock both on-grid & decentralized applications, delivering on-site hydrogen where you need it.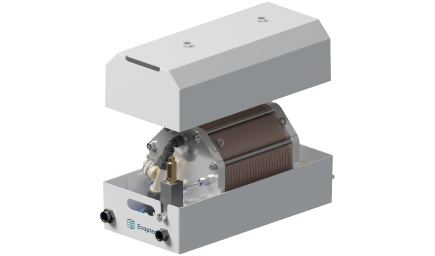 Multiple AEM hearts
Flexible ramp-up, ramp-down
"AEM Stack" electrolyser cores are at the heart of all our green hydrogen generators. Our AEM Multicore has hundreds of them, mounted in "strings" of 10. Each string ramps up or down separately to get the most out of your renewable energy, no matter the energy load, and achieve massive system flexibility.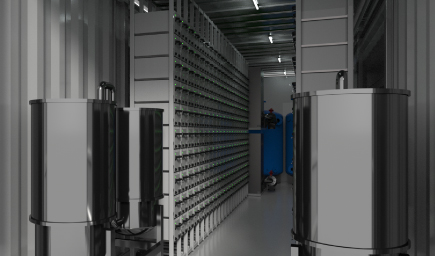 Maximum uptime
Built-in resilience
Resilience you can rely on: The modular design removes bottlenecks and single points of failure, all the way from stacks to Balance of Plant. Enjoy maximum uptime, even during servicing: You can work on individual strings of AEM Stacks while others continue generating green hydrogen for you.
Specifications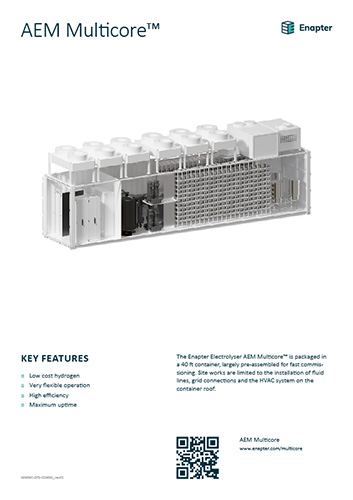 Production Rate
210 Nm³/h
Hydrogen Purity
99.9% (or > 99.999% with optional Dryer)
Outlet Pressure
up to 35 bar
Module dimensions (W x L x H)
2.438 m x 12.192 m x 2.591 m
Module weight (without water)
approx. 30 t
Enapter's green hydrogen solutions