AEM Electrolyser EL 4: Jumpstart your green hydrogen production
With over 3,700 units deployed worldwide, our single-core electrolysers enable the swift start of your green hydrogen journey.
Whether replacing grey H2, creating new applications or installing long-term energy storage, our patented AEM technology scales up as you do: Take single electrolysers to pilot your solutions and easily expand with extra modules for greater green hydrogen capacity.
AEM Electrolyser EL 4 specifications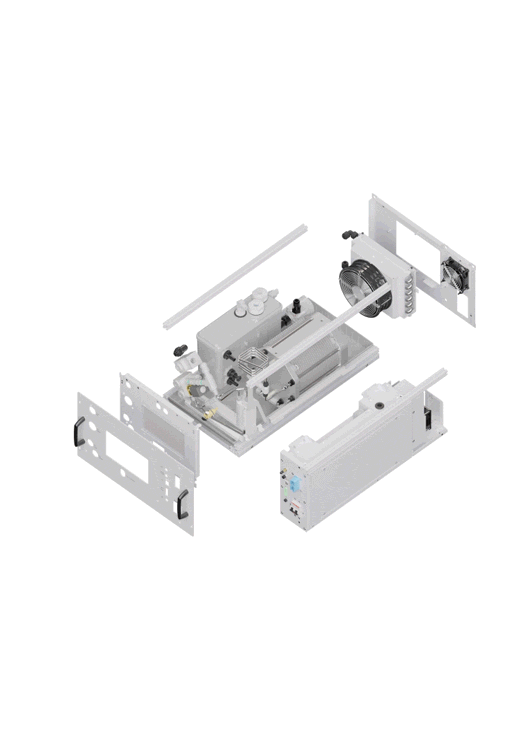 Scalable and modular
Quick and easy installation
Low maintenance requirements
Liquid- & air-cooled variants available
Production rate
500 NL/h or 1.0785 kg/24h
Hydrogen purity
99.9% (or > 99.999% with optional Dryer)
Outlet pressure
up to 35 barg
Module dimensions
W: 482 mm D: 635 mm H: 266 mm
Module weight (without water)
42 kg
The AEM Electrolyser EL 4 at a glance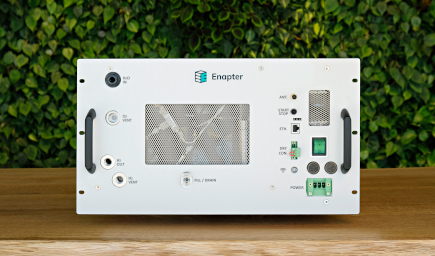 Super low lead time
Receive your electrolyser(s) and start producing hydrogen in weeks, not months or years. We stand for plug-&-play products, not engineering projects.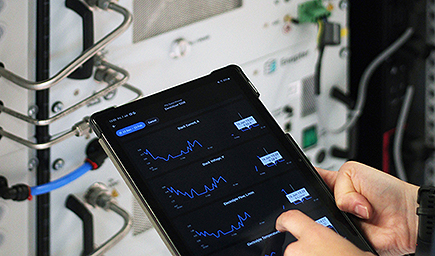 Ease of integration & use
Commission your EL 4 within minutes with the Enapter App. Monitor and control its performance online in real-time. Get support as needed.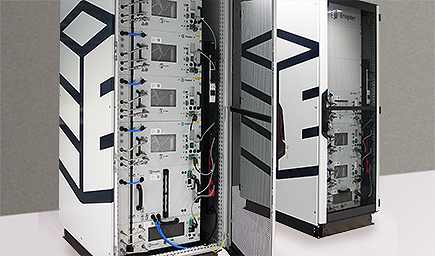 Modular & scalable
Our EL 4 enables you to move from demo to business case: Start with one module and stack more as needed, in cabinets or 19" racks.
We make deploying green hydrogen easy: Our AEM Electrolysers are plug-&-play devices with all the technical documentation you could need – but you can also call on the Enapter Services Team to help you get your green hydrogen project started today.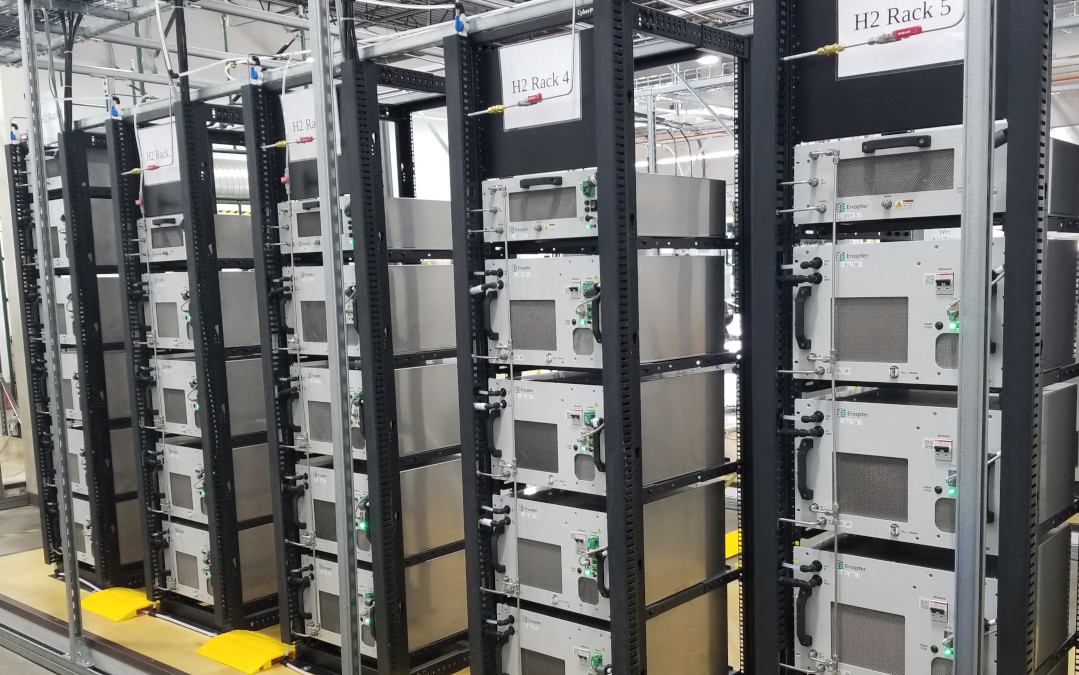 Carbon-free ammonia production
Craig Baartman, VP Manufacturing - Starfire Energy
"We started using Enapter's EL series of electrolyzers three years ago. They were the best combination of price and performance for the small-scale prototype ammonia system we were building then. As our needs have grown, Enapter's capabilities have been growing too. We are excited to see how they are integrating their electrolyzer stack into their new Multicore 1 MW modular electrolyzer offering. We believe that the future of energy is modular, and we are glad to see Enapter moving down that road."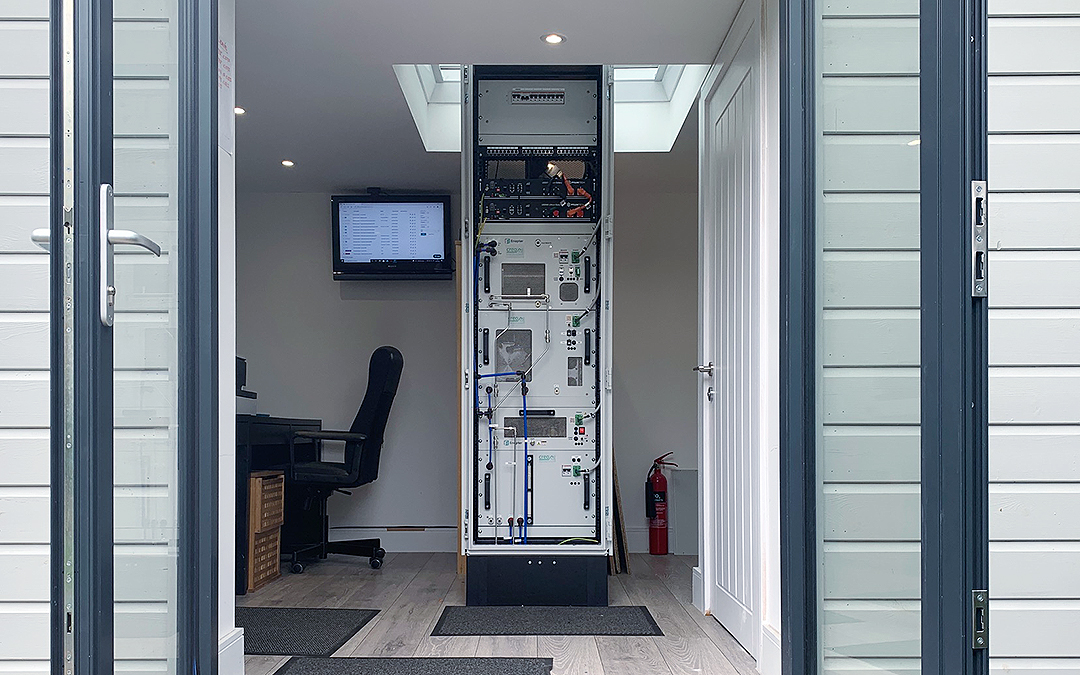 Autonomous energy management
Brad Arnold, Operations Developer - Creo
"Creo have been Enapter's partner for many years now and we're always immensely impressed with their products and how quickly they are able to innovate. Due to their modular capabilities, Enapter's electrolysers are ideal for both small and large projects; coupled with their extremely good reliability, they provide a perfect solution for our clients."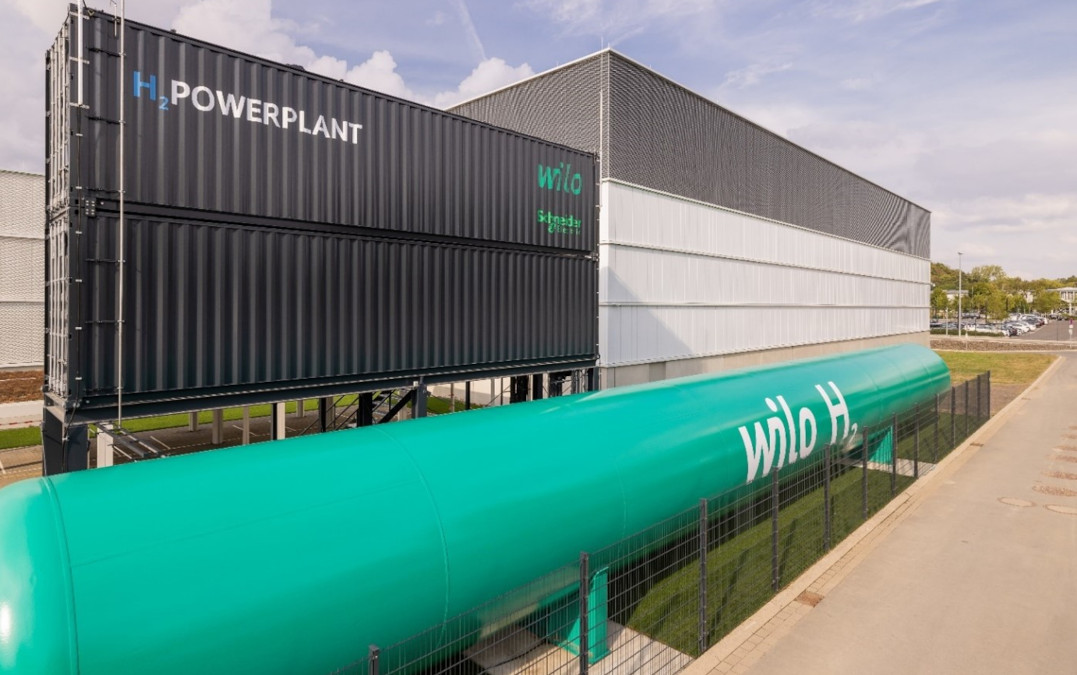 H2Powerplant for backup energy & self-sufficiency
Richard Schmidt, Business Development - Wilo
"We are very happy with the Enapter EL 2.1. These electrolysers are a perfect addition to our H2Powerplant."
Want to start your own green hydrogen project? Then request a quote for our AEM Electrolysers now!
Get a Quote
Our product portfolio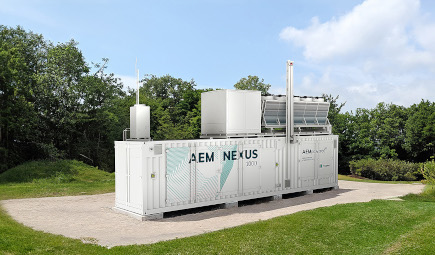 AEM Multicore
Meet the AEM Multicore: Our ready-made megawatt-scale electrolyser system with 420 AEM cores.
AEM Multicore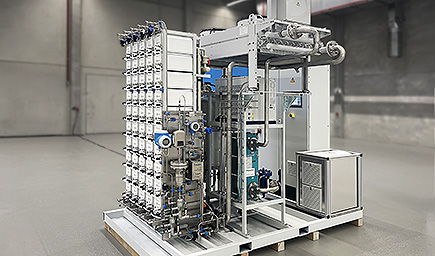 AEM Flex 120
Flexible in configuration and in operation, unlocking a wide range of green hydrogen applications.
AEM Flex 120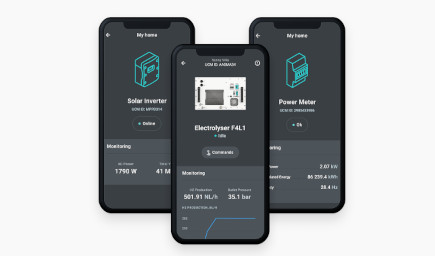 Energy Management System Toolkit
Our electrolysers are hardware-software hybrids paired with our EMS Toolkit and apps for hydrogen on the go.
EMS Toolkit