Replace fossil fuels with low-cost green hydrogen
More than 3,700 Enapter AEM Electrolysers produce green hydrogen worldwide, enabling solutions in refuelling, energy storage, industry, power-to-x, and research. Rapidly deploy modular systems matching your needs, from pilot projects to 100 MW installations.
AEM Electrolysers: Your green hydrogen production starts now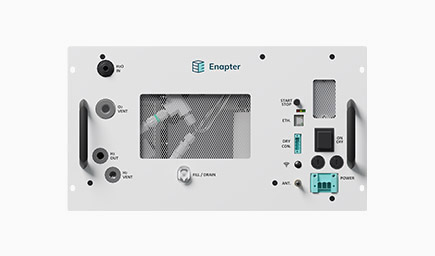 AEM Electrolyser EL 4
Jumpstart with our kW-scale electrolyser – with lead times as short as three weeks. Take one or stack multiple devices.
Learn more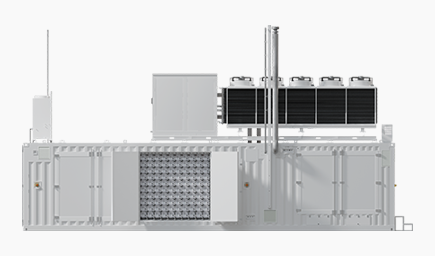 AEM Nexus
Your simple-to-integrate electrolyser for projects from 500 kW to several megawatts. Scale up your green hydrogen production.
Learn more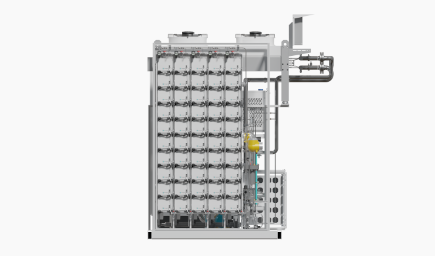 AEM Flex 120
A flexible electrolyser solution customisable for green hydrogen needs from 70 kW up to 480 kW.
Learn more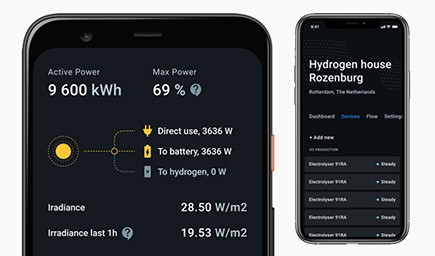 Energy Management System Toolkit
Our electrolysers are remotely controllable and come with our EMS Toolkit for automated energy generation, storage and use.
Learn more
Discover a world of green hydrogen solutions
Hover over points on the map to see where our AEM Electrolysers enable green hydrogen applications.
340

customers |

50

countries |

3700

electrolysers
Ready to start your own green hydrogen project? Then request a quote for our AEM Electrolysers now!
Get a Quote